Asha Charitable Society
Irinjalakuda Co-operative Hospital Ltd.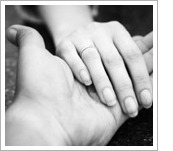 As a social commitment we had started a charitable society named ASHA. ASHA charitable society is an Active Social Health Association working for the welfare of weaker sections in the community. The main objective of the Society is to develop the community in all aspects like Social, Psychological, & Physical. So in the preliminary step we adopted one ward in each Vellokara Panchayath (Ward II) Irinjakuda Municipality (Ward XV) for the well being of poor people.
We conducted surveys in these wards with help of students in Irinjalakuda Co-operative School of Nursing (ICSON), the surveys indicated that around 120 families were in Below Poverty Line, in ward II (Vellokara Panjayath) and 65 were in ward XV (IJK Municipality) and many of them are suffering from diseases like Diabetic Mellitus, High Blood Pressure etc. Therefore we planned to provide free treatment in ICHL for all the BPL families in these two wards. Also we started a Community Health Centre in both wards for frequent visit and follow up. This centre aims to provide health care check ups and medication.
Family Counseling Centre: The family may broadly be perceived as a unit of two or more persons united by the ties of marriage, blood, adoption or consensual unions. It is considered the basic unit of the society, to meet the needs of individuals and those of other societal institutions. It has a major potential to provide stability and support while facing problems from the environment. But Industrialization together with technological development has brought several new challenges to the family.
The research and theoretical literature related to recent developments in the field of families has shown that there is a rise in the incidence of breakdown of families over the past three or four decades. The family, one of the important social institutions has lost its sanctity. The number of broken homes and cases of divorce increase is in tandem with the pace of social change.
It is observed that the number of cases filed by women before the family Counseling Centre have increased in recent years. This fact calls for increased attention of mental health professionals and social workers to their role of preserving the sanctity of families through Counseling.